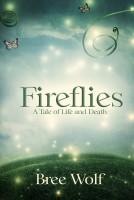 Fireflies: A Tale of Life and Death (#1 Heroes Next DoorTrilogy)
by

Bree Wolf
Trapped in a small town over the summer, a lonely, middle-grade computer nerd, risks everything to make friends in the real world. As he adapts more and more to 3-dimensional people, the friendship he comes to cherish beyond all others turns out to be the one most threatening to his new-found place in the world.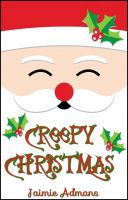 Creepy Christmas
by

Jaimie Admans
(4.00 from 1 review)
Strange things are occurring in the neighbourhood. A mysterious snowfall, one Santa too many, and eyes of coal that watch you wherever you go. Ten-year-old Kaity is busy trying to get rid of her mum's creepy new boyfriend and reunite her divorced parents, but her curiosity gets the better of her when she meets the new mall Santa and his enchanting daughter Blizzard.
Related Categories