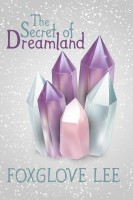 The Secret of Dreamland
by

Foxglove Lee
(3.00 from 1 review)
When Melody Mason gets trapped in a video game, she thinks Dreamland is a dream come true. Melody soon discovers that living in the game means she might never see her family again. With the help of Twyla, the heroine of Dreamland, and her little brother Andrew, can Melody defeat the sleep spell and find her way home?
The Bandit Cat Investigation
by

Barbara McDonell
(4.75 from 4 reviews)
Life is suddenly changing for nine-year-old Zoe and Ben. The O'Reilly twins are moving from their house in the country to a city home in a neighborhood they know nothing about. Saying goodbye to friends and leaving familiar surroundings is tough and they don't want to go. There are no woods near their new house and no kids on the new street either.
Related Categories