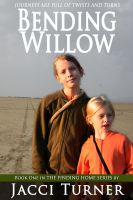 Bending Willow
by

Jacci Turner
(5.00 from 1 review)
When Riley finds her grandmother dead, she knows her world is about to collapse. Determined to find the father she knows only by an address, Riley and Mia take off on a journey with so many twists and turns Riley begins to doubt they'll ever find a real home. She ignores the question that keeps popping into her mind–if they do find her father, will he even want them? Or will he send them away?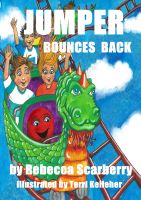 Jumper Bounces Back
by

Rebecca Scarberry
(5.00 from 1 review)
Jumper's adventures continue after his escape from Little Tykes Toys & Bikes. He's a big friendly red beach ball that children love. Join in the fun as Jumper tells you all about his summer escapades. With the help of Mr. Wind, he meets many new people and the fun is non-stop. This is the second book in the Jumper series and it has a bonus coloring page.