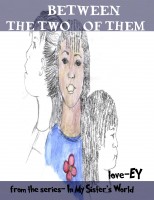 Between the Two of Them
by

Love-Ey
(5.00 from 4 reviews)
Between the Two of Them, with colorful pictures and delightful prose, explores the advantages and disadvantages of being the middle child and shows how Gillean discovers she has a special uniqueness in the family. Part of a picture book series titled In My Sister's World featuring 3 African-American little girls exploring the world around them.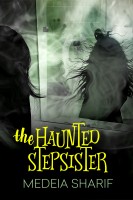 The Haunted Stepsister
by

Medeia Sharif
(5.00 from 1 review)
Sixth grade isn't easy for Jesenya Moradi, especially since her father's recent remarriage and tension with her new stepsister, Kammy. After an incident at school that nearly destroyed Kammy's life, Jess has been desperate to get on Kammy's good side. But a fateful trip to an allegedly haunted bathroom changes both girls' lives forever.