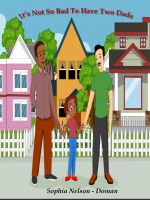 It's Not So Bad To Have Two Dads
by

Sophia Nelson-Doman
This book tells a story about two kids who are living in a broken home and how they feel. Their thoughts and feelings are similar to many children in this world. This story is for children and for step-parents to let them know it is OK things will work out in the end.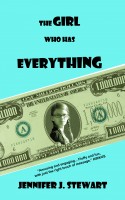 The Girl Who Has Everything
by

Jennifer J. Stewart
Phoebe Marchant isn't your average poor little orphan. As heiress to her father's fortune, she's the richest twelve-year-old in America. But life isn't always easy for Phoebe. Along with Poppy's fortune, she's inherited a big problem, Vicki-with-two-i's, the last and luckiest in her long string of stepmothers. Luckily, Phoebe's a professional when it comes to getting rid of unwanted stepmothers.