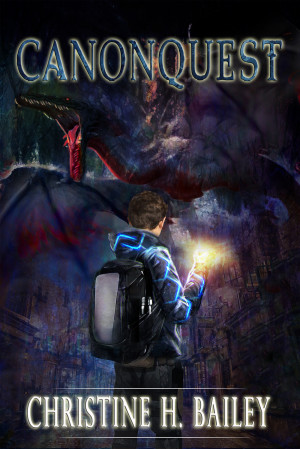 CanonQuest
by

Christine H. Bailey
AJ is stuck inside a video game with little to no memory of how he landed there. All he knows is that every time he does something right in this strange new world, it earns him currency to get to the next level. It's in these alternate worlds that AJ finally figures out what's been eating away at him for months and what it will take to change his life.
The Girl Who Has Everything
by

Jennifer J. Stewart
Phoebe Marchant isn't your average poor little orphan. As heiress to her father's fortune, she's the richest twelve-year-old in America. But life isn't always easy for Phoebe. Along with Poppy's fortune, she's inherited a big problem, Vicki-with-two-i's, the last and luckiest in her long string of stepmothers. Luckily, Phoebe's a professional when it comes to getting rid of unwanted stepmothers.