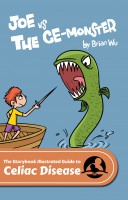 Joe Vs. The Ce-Monster. The Storybook Illustrated Guide to Celiac's Disease
by

Brian Wu
At the summer camp, Joe finds himself with a strange tummy growl. He goes to the infirmary, and is diagnosed with Celiac Disease. He is now faced with an unknown foe: the Ce-Monster. However, he is willing to learn about it and fight it with that knowledge. Children who suffer from Celiac Disease learn they can lead regular lives like every other child… and eat many chocolate sandwich cookies!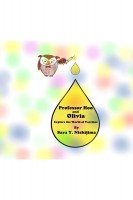 Professor Hoo and Olivia Explore the World of Vaccines
by

Sara Nishijima
Come explore the wonderful world of vaccines as Professor Hoo and Olivia embark on their quest of knowledge by going through the history of vaccines. Professor Hoo and Olivia discuss key influential figures in science. This educational storybook provides understandable material that will help children to understand the importance of vaccines.