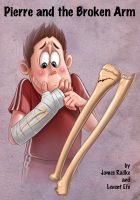 Pierre and the Broken Arm
by

James Radke
(5.00 from 1 review)
A 10 year old boy is in the Emergency Department waiting for the doctor to treat his broken arm. He is scared, confused and in pain. And he just wants to go home. Fortunately, a retired laboratory rat named Pierre is there to help the boy learn about his broken arm and why he needs a splint and a plaster cast.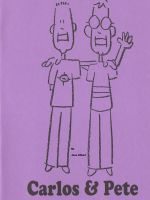 Carlos & Pete
by

Jane Gilbert
(5.00 from 1 review)
Pete stops by to pick up his friend Carlos on his way to play ball at the park. Carlos' self-administration of an insulin shot prompts all kinds of questions from Pete about why Carlos has to take the shot, which develops into an explanation of diabetes. In this book, children will learn that diabetes is not contagious, it can be controlled and the life of a diabetic may look perfectly normal.