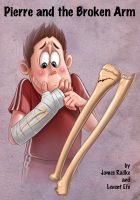 Pierre and the Broken Arm
by

James Radke
(5.00 from 1 review)
A 10 year old boy is in the Emergency Department waiting for the doctor to treat his broken arm. He is scared, confused and in pain. And he just wants to go home. Fortunately, a retired laboratory rat named Pierre is there to help the boy learn about his broken arm and why he needs a splint and a plaster cast.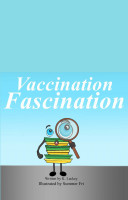 Vaccination Fascination
by

Karen Lackey
(5.00 from 1 review)
This children's book gives a very broad overview about how vaccines work. This short twenty page book is a simple rhyming story that gives an overview of how vaccines can help your body fight infections. The rhyming pattern helps take a complex topic and hopefully makes it easier for children to understand and read.