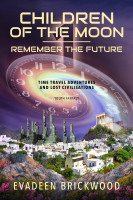 Children of the Moon
by

Evadeen Brickwood
Can you imagine, suddenly living in the past? Not last year or in the Roman empire, but a really long time ago? Katherine, Trevor and Chryseis invent a time-portal-finder and travel 12 000 years back in time to the astonishing city of Cydonia and a fantastic forgotten world. Soon they wonder, if it wasn't a mistake after all.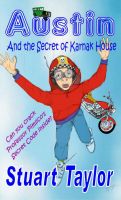 Austin and the Secret of Karnak House
by

Stuart Taylor
This classic adventure tale is set both in the present day and World War 2. The lavish plot deals with spies, secret codes, mechanical computers and Austin's British Secret Service career as part of a forgotten and mysterious expedition to be the first nation to find the lost continent of Atlantis and an awesome mystic force known only to the ancient Atlanteans that can heal and destroy the world.