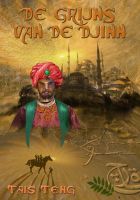 De Grijns van de Djinn
by

Tais Teng
DE GRIJNS VAN DE DJINN is het vervolg op HET NET VAN DE VUURGOD. Hierin moeten Loki en Sigurd helemaal naar Bagdad afreizen om een blad van de omgehakte wereldboom te pakken te krijgen. Ze vinden een bondgenoot in de magister Malagis, die het reusachtige strijdpaard Beyaart van de duivel zelf gestolen heeft.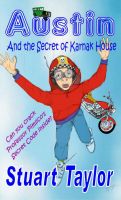 Austin and the Secret of Karnak House
by

Stuart Taylor
This classic adventure tale is set both in the present day and World War 2. The lavish plot deals with spies, secret codes, mechanical computers and Austin's British Secret Service career as part of a forgotten and mysterious expedition to be the first nation to find the lost continent of Atlantis and an awesome mystic force known only to the ancient Atlanteans that can heal and destroy the world.