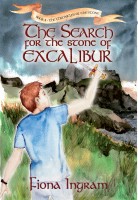 The Search for the Stone of Excalibur: Book Two - The Chronicles of the Stone
by

Fiona Ingram
Continuing the adventure that began in Egypt a few months prior in The Secret of the Sacred Scarab, cousins Adam and Justin Sinclair are hot on the trail of the second Stone of Power, one of seven ancient stones lost centuries ago. This stone might be embedded in the hilt of a newly discovered sword that archeologists believe belonged to King Arthur: Excalibur.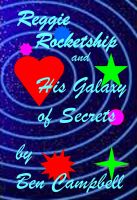 Reggie Rocketship and His Galaxy of Secrets
by

Ben Campbell
(5.00 from 1 review)
Reggie Rocketship is the luckiest boy in San Francisco. He'd discovered a Dr. Seuss handwritten story in his house. He was the luckiest boy until two thieves show up to steal the exquisitely handwritten tale.