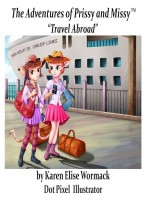 The Adventures of Prissy and Missy, "Travel Abroad" With Glossary
by

Karen Elise Wormack
The Adventures of Prissy and Missy, "Travel Abroad" the second edition in a series of not less than fifteen exciting, powerful, and endearing stories for girls and boys of all ages is quickly becoming, "The Latest! Greatest! Children's Book Classic!" Written in extraordinary, original poetic verse with absolutely stunning full color illustrations, Prissy and Missy invite you into their world.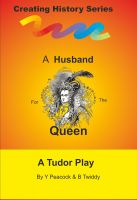 A Husband for the Queen
by

Brian Twiddy
A short, funny play for 7 - 11 year olds. Set in the time of Elizabeth I, the country needed stability, and the Queen's ministers decided that she ought to be married. The Queen, however, had other ideas. The book contains a craft activity,relevant to the Tudor times.