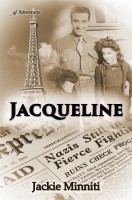 Jacqueline
by

Jackie Minniti
When ten-year-old Jacqueline Falna hears her mother's scream, she is unaware that the axis of her world is about to tilt. Her father's plane has been shot down by German fighters. In the midst of poverty, food shortages, air raids, and the grinding hardship of daily life under Nazi rule, she forms an unlikely alliance with David Bergier, a twelve-year-old Jewish neighbor.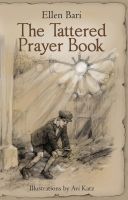 The Tattered Prayer Book
by

Ellen Bari
The Tattered Prayer Book, winner of The Mom's Choice Award, is a gentle introduction to the Holocaust for children. Looking through a box of mementos from "the old country," Ruthie discovers a secret about her father. As he tells his story, Ruthie learns how her family fled Nazi Germany, and how a burnt prayer book, taken in secret, offers solace to a boy at the most difficult time in his life.