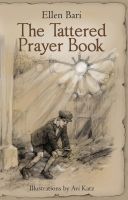 The Tattered Prayer Book
The Tattered Prayer Book, winner of The Mom's Choice Award, is a gentle introduction to the Holocaust for children. Looking through a box of mementos from "the old country," Ruthie discovers a secret about her father. As he tells his story, Ruthie learns how her family fled Nazi Germany, and how a burnt prayer book, taken in secret, offers solace to a boy at the most difficult time in his life.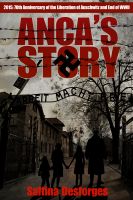 Anca's Story
Three young children smuggle themselves into Auschwitz in search for their parents. If you're looking for werewolves, vampires and faeries and paranormal fantasy, try somewhere else. The only wolf in this story is very real, and the only connection with vampires is the distant Transylvanian mountains... Dare you read Anca's Story?