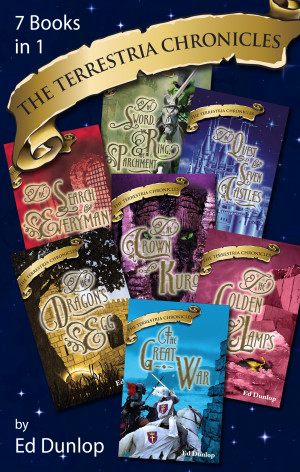 The Terrestria Chronicles Collection
by

Ed Dunlop
All 7 Terrestria books in one collection! The Terrestria Chronicles medieval allegory series was written to honor Jesus Christ as King, to challenge young readers to love and serve Him, and to teach them to guard their hearts for Him. The focus of the series is always on the King. Fast-paced action… powerful imagery… heart-pounding adventure… These life-changing medieval tales are captivating.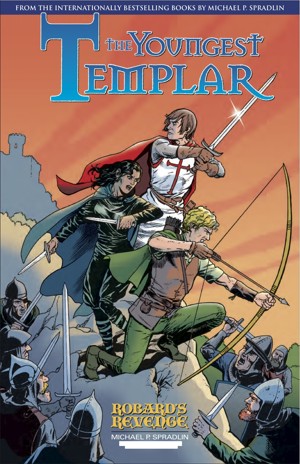 The Youngest Templar: Robard's Revenge, Part 1
by

Michael Spradlin
Following the events in The Youngest Templar: Orphan of Destiny this 1st installment of Book 4 in the Youngest Templar Series finds Tristan now a Templar Knight and his friends Robard and Maryam on their way back to Sherwood Forest to finish unsettled business with the Shire Reeve of Nottingham. But villainy has visited Hodeland and now Tristan, Maryam and the Merry Men must save Robard. Can they?