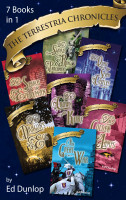 The Terrestria Chronicles Collection
by

Ed Dunlop
All 7 Terrestria books in one collection! The Terrestria Chronicles medieval allegory series was written to honor Jesus Christ as King, to challenge young readers to love and serve Him, and to teach them to guard their hearts for Him. The focus of the series is always on the King. Fast-paced action… powerful imagery… heart-pounding adventure… These life-changing medieval tales are captivating.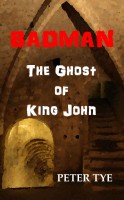 Badman: The Ghost of King John
by

Peter Tye
A ghostly tale of lost treasure, treachery and treason! On the 5th october 1216, King John is in Norfolk, in the port of Lynn. On the same day, but 800 years later a family move into a haunted Norfolk Manor House. The ghost leads the children back to 1216 and an adventure shaped by the final days of King John and the dangers, superstitions and intrigues of early medieval England.