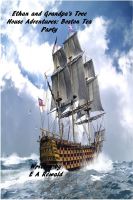 Ethan and Grandpa's Tree House Adventures: Boston Tea Party
Ethan can't believe that his new home has come with a tree house in the backyard. He knows that his Grandpa will be just as excited as he is. With mother off to her first day of work, Ethan and Grandpa soon find out that this is no ordinary tree house. We invite you to climb up the ladder and discover the magic that awaits.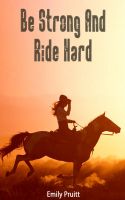 Be Strong And Ride Hard
Sarah Tanner's sister is sick and getting worse, if they don't get some medicine soon she will surely die. The only chance she has is if Sarah can get to fort Abraham Lincoln and back in time. It won't be easy though, she will have to make it through bad weather, evil brutal men and wild animals.