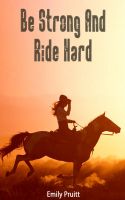 Be Strong And Ride Hard
Sarah Tanner's sister is sick and getting worse, if they don't get some medicine soon she will surely die. The only chance she has is if Sarah can get to fort Abraham Lincoln and back in time. It won't be easy though, she will have to make it through bad weather, evil brutal men and wild animals.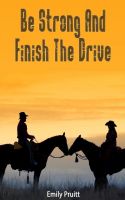 Be Strong And Finish The Drive
Follow Sarah and her younger brother as they are forced to deliver their herd of horses to the 7th Calvary alone. "Sarah," Pa said, his voice shaking, "I need you to be strong now. You and Peter, it's up to you. You need to move the herd east to the 7th. They're expecting the horses in four days. If they don't get there, the Calvary will leave, and you'll be left with nothing…Sarah…you need to..