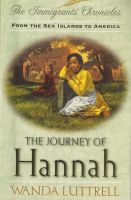 The Journey of Hannah
Eleven-year-old Hannah is sold as a slave to a kind Georgia family, but tragedy strikes and Hannah is sold again, this time to cruel tavern owners in Kentucky who beat her often. Hannah runs away, but if she is caught, she could be killed! Should Hannah return to her cruel owners? Can they be persuaded to sell her to caring Miss Rachel next door, or must Hannah continue to live a life of misery?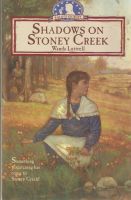 Shadows on Stoney Creek
Sarah dreams of opening Stoney Creek's first school. She'd even like girls to attend! But strange things are happening. The fire in the schoolroom is blazing when they arrive. Food and clothing disappear from settlers' homes. There are threats of wildcats, Indians, blizzards. Still, the determined Sarah vows, with God's help, she won't let whatever is lurking in the shadows steal her dream.