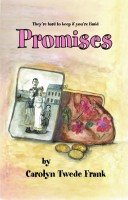 Promises
by

Carolyn Twede Frank
(4.00 from 1 review)
Set in the days before Bryce Canyon became a national park, timid twelve-year-old Hattie faces making new friends when her family moves to Tropic, Utah. Adventures in the nearby canyon help her learn that there is a difference between complaining and standing up for one's self.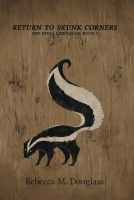 Return to Skunk Corners
by

Rebecca M. Douglass
When Big Al wakes up one morning and finds the Ninja Librarian has left town, everything seems to go wrong. And just about the time she's thinking maybe the town can cope after all, he comes back. After that, it's business as usual in Skunk Corners: bad guys, irritated skunks, and crises big and small that require the Librarian's unique brand of outside-the-box thinking and direct action.