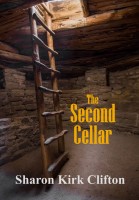 The Second Cellar
by

Sharon Kirk Clifton
Leah's dull summer turns dangerous when she discovers a hidden ladder that transports her back to the days of the Underground Railroad, where she helps freedom seekers, risking her own life in the process. Leah also wrestles an ethical dilemma as she journeys through time and a crisis of faith.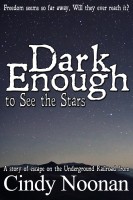 Dark Enough To See The Stars
by

Cindy Noonan
Bloodhounds chase twelve-year-old slave Moses as he follows the North Star to Pennsylvania on the Underground Railroad. His mother had taught him to find the star before she was sold to a plantation hundreds of miles away. Finally in Harrisburg, Moses finds shelter with an Abolitionist family, but when the Fugitive Slave Act becomes law, Northerners caught harboring runaways must pay.