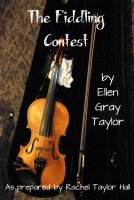 The Fiddling Contest
by

Rachel Taylor Hall
"The Fiddling Contest" is a true old family story transcribed by Ellen Gray Taylor, who had heard the brave story of Mars Henry in the words of the ex-slave who told it to her and to so many other children. Rendered in the vernacular, this story depicts the great love shown within an extended family trying to ensure survival in the dark days after the War Between the States.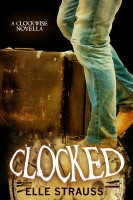 Clocked
by

Elle Strauss
(4.00 from 1 review)
A Novelette. Written from Nate Mackenzie's point of view, this new companion novelette to the Clockwise series is a much expanded version of the short story found in the In His Eyes Anthology (from 3k to 15k). Ever wonder how Nate got talked into asking Casey to dance on a dare? And what it felt like for him to experience 1860? How he really felt about Casey Donovan? Now you can know!