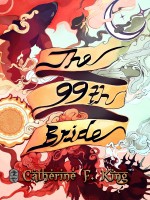 The Ninety-Ninth Bride
by

Catherine F. King
Dunya is just fifteen years of age when her father, the Grand Vizier, gives her over to the mad Sultan for his bride. Ninety-eight Sultanas before Dunya have been executed at the break of dawn following their first night with their new husband. But on her own wedding night, the ninety-ninth bride finds help from the mysterious and beautiful Zahra, who proposes to tell the Sultan a story...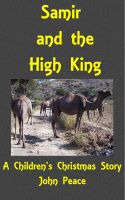 Samir And The High King
by

John Peace
Long, long ago in a land at the edge of a desert that howls against the walls of the village, a poor young boy named Samir is sent to work for a strange old man who stays up all night listening to the stars. This imaginative reconstruction of the tale of the Magi will appeal to children aged six and over, and draws on real astronomical research into the real Christmas Star.