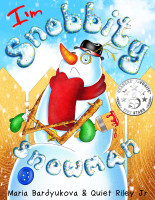 Snobbity Snowman
by

Maria Bardyukova

&

Quiet Riley Jr.
(5.00 from 1 review)
"A clever approach to teaching valuable life lessons. Beautifully told; beautifully illustrated." - Readers' Favorite. Snobbity has everything a snowman could want: a shiny hat, freshly-picked noses and enough pride to last a lifetime. In fact, he is so selfish that he fails to see the instance his life starts falling apart. What disasters must take place to open his charcoal eyes?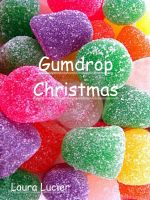 Gumdrop Christmas
by

Laura Lucier
Christmas is near, and with a new baby brother or sister to arrive soon, two young sisters, Lollie and Lou Ann are kept busy helping Granny. They fill their wagon with favorite pies for each neighbor...including Mr. Gumble (AKA Mr Grumble because the sisters think he is unfriendly). But Granny teaches them a valuable lesson about looking for goodness in everyone and everything!
Related Categories