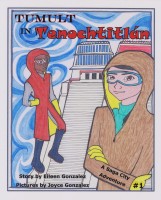 Tumult in Tenochtitlán
by

Eileen Gonzalez
Petra and Lionheart, the superheroic guardians of Saga City, travel all the way back to 16th century Mexico to learn about the dazzling but dangerous Aztec empire--and about how harmful bullying can be, even when you're bullying another bully.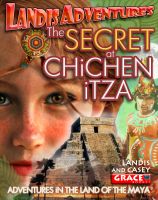 Best Books for Young Adults - The Secret At Chichen Itza
by

Landis Grace
~SOON TO BE A PILOT FOR TELEVISION SERIES!~The SECRET AT CHiCHEN iTZA will be Landis and Maya's first television experience! Watch as the the teens are entrusted with a copy of an ancient legend codex secretly unearthed at the Chichen Itza Pyramid and follow the girls and the clues to discover the whereabouts of the legendary Princess Itza Emerald. The adventure is full of interesting Mayan facts!