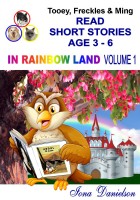 Tooey, Freckles & Ming Read Short Stories Age 3-6 In Rainbow Land Volume 1
by

Iona Danielson
This is the first volume of the Tooey, Freckles & Ming Reads Short Stories Age 3-6. The book being read to the children in this volume is Abdul of Arabia which introduces young readers to a different culture, different architecture, different salutations and different but critical methods of desert survival. It is an interesting read for the young reader with a nice, comfortable feel-good ending.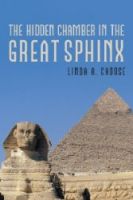 The Hidden Chamber In The Great Sphinx
by

Linda Cadose
American archaeologist Dr. Cliff Post and his friend Egyptian archaeologist Dr. Abdul Saad discover a hidden chamber in the right paw of the Great Sphinx. Inside they find an ancient supercomputer left there thousands of years ago by ancient aliens. A terrorist group seeks to obtain possession of this supercomputer. The Hidden Chamber in the Great Sphinx is the first in a series.