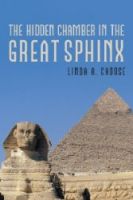 The Hidden Chamber In The Great Sphinx
American archaeologist Dr. Cliff Post and his friend Egyptian archaeologist Dr. Abdul Saad discover a hidden chamber in the right paw of the Great Sphinx. Inside they find an ancient supercomputer left there thousands of years ago by ancient aliens. A terrorist group seeks to obtain possession of this supercomputer. The Hidden Chamber in the Great Sphinx is the first in a series.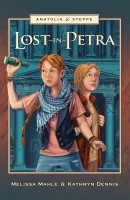 Lost in Petra
Eleven-year old Anatolia Steppe arrives in Petra and finds her mother missing. In a world where djinn play mean tricks and someone is always watching, Ana finds a friend in a boy named Gordy. Together they track tomb robbers, uncover a spy, and discover much more than gold and silver. A surprising twist may even prove to be the end for Ana, as she discovers no one is who they appear to be.