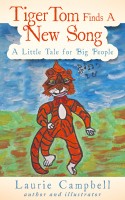 Tiger Tom Finds a New Song
by

Laurie Campbell
Tiger Tom, is a tiger who can sing, dance, and play the piano. Top graduate of the Cincinnati Zoo's Academy of Performing Arts for Tigers, and star attraction of the Amos Bailey's Circus. But he has a problem, he cannot remember the words to his songs. Every time he tries to sing he turns blue. Can a trip to South America cure his blues? Tiger Tom discovers new sounds and music on his travels.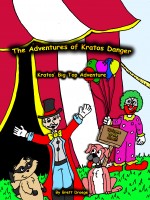 Kratos' Big Top Adventure
by

Brett Droege
Kratos is having an adventure at the circus. He wants to join in the fun! He's acting like all the other performers, so why is the ringmaster trying to catch him?