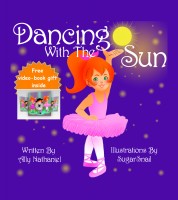 Dancing With the Sun
by

Ally Nathaniel
A book for girls ages 3-5 that will empower them and make their inner sun shine. From the #1 best seller author of "Sparkly Me". Emma loves to dance and she's happy to share her thoughts and feelings with you. Read more to find out how Emma feels when she dances and how your child can be inspired by her. This lovely rhyming ebook will make every little girl's heart shine.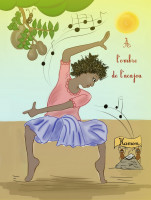 À l'ombre de l'acajou
by

Kamon
Nangoma a perdu ses parents ; elle n'a plus personne, plus rien. Rien, sauf le téléphone de son père, et son amour pour la danse. C'est à l'ombre d'un acajou que Nangoma trouve un moyen gratuit pour apprendre ce qu'elle aime. Ses pensées positives et sa persévérance vont changer sa vie pour toujours.