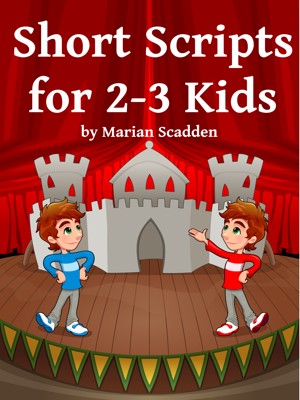 Short Scripts for 2-3 Kids
by

Marian Scadden
Young actors can have fun performing 15 short (2-5 min.) plays with a sibling, cousin or friend, in the living room, backyard, or wherever the opportunity exists. Many of the scripts in the collection are humorously based on well-known tales with twists so they can be performed by a cast of 2 or 3. Four of the plays can be performed by more. Basic stage terms & notes are included.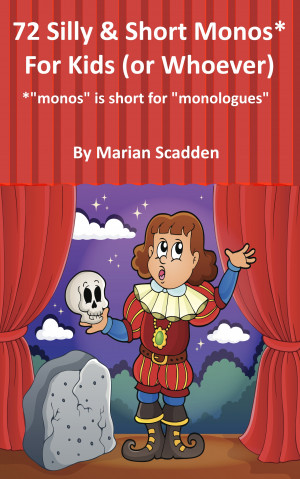 72 Silly & Short Monos* for Kids (Or Whoever)
by

Marian Scadden
*"monos" is short for "monologues." These 72 monologues have 100-200 words, perfect for short performance pieces in class, in a talent show, or in the living room. There's a variety of genres ranging from contemporary to sci-fi to fantasy. The topics are an eclectic assortment, appealing to many interests. Some of the titles are: Blood; A Bug; Carnival; The Secret Frog; Where's the Remote; Zoo.