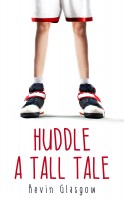 Huddle a Tall Tale
by

Kevin Glasgow
Sixth grader Huddle Hutton mysteriously grows 2 feet in 5 months. He out grows shoes and friends until the championship game (basketball), when the heroics happen off the court. "A delightful quick read."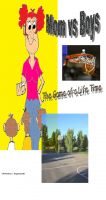 Mom vs Boys: The Game of a Life Time
by

Christine L. Szymanski
Sadie is the mom of three and she has a major problem! From yelling to punishing, she hasn't been able to get the message through to her talented sons. To what lengths is Sadie willing to go? This story teaches the importance of family, love, and education in a way that's laced with action, laughter, and the sport of basketball.