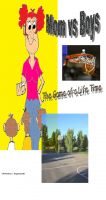 Mom vs Boys: The Game of a Life Time
Sadie is the mom of three and she has a major problem! From yelling to punishing, she hasn't been able to get the message through to her talented sons. To what lengths is Sadie willing to go? This story teaches the importance of family, love, and education in a way that's laced with action, laughter, and the sport of basketball.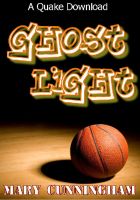 Ghost Light
11-year-old Jake McMillen wanted, more than anything in the world, to play varsity basketball for the Panthers, just like his late, Grandpa Max. One big problem. While Jake had inherited his grandfather's love for the game, the McMillen height had passed him by.