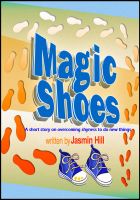 Magic Shoes: A Short Story About Overcoming Shyness To Try New Things
by

Jasmin Hill
This story is about a boy that was shy and clumsy until his mother bought him a new pair shoes. Wearing his new pair of shoes made him braver, giving him a chance to explore and play with the other kids in the neighborhood. Are you shy? Are you scared to go outside to play with other kids? Are you scared you won't do well in sports? Well, it just takes a little magic for you to have fun!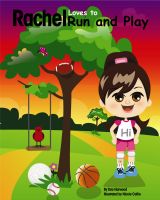 Rachel Loves to Run and Play
by

Tara Harwood
Rachel Loves to Run and Play is a children's book about a real person named Rachel. She is Tara Harwood's best friend. Rachel is a person who plays her hardest no matter what. It can be raining or snowing and Rachel will still play hard.