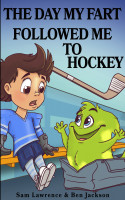 The Day My Fart Followed Me To Hockey
by

Ben Jackson

&

Sam Lawrence
The Day My Fart Followed Me To Hockey is a beautifully illustrated journey of Timmy and his best friend the Little Fart as they attend Timmy's first hockey tryouts. Chaos and laughter ensue as the Fart attempts to help out his best friend the only way he knows how. If you enjoy reading funny books with beautiful illustrations and love having your child read along with you, you'll love this!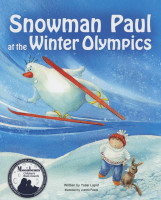 Snowman Paul at the Winter Olympics
by

Yossi Lapid
The Winter Olympic games are just around the corner, and Snowman Paul will be there, looking for gold. How far will he go in pursuit of Olympic glory? This book teaches children the valuable lessons of fair competition and telling the truth.