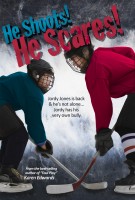 He Shoots, He Scares
by

Karen Edwards
Ten-year-old Jordy loves to play hockey. His coach says he's the fastest player on the team. An accidental collision with another player puts Jordy in the sights of a bully who's looking to fight. To make matters worse, it's almost Christmas vacation and Jordy's best friends have all gone away for the holidays. Jordy's left to fend for himself against Ivan the Terrible.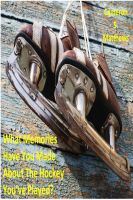 What Memories Have You Made About The Hockey You've Played?
by

Cameron S. Matthews
This is one of those stories that any hockey family can relate to. A story that reminds parents and young athletes, to enjoy the moments that you're in of your chosen sport. You want to look back at the experience as the athlete and as the parent, with the fondest of memories. Done in verse. Please stop back and leave a review.