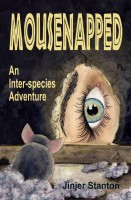 Mousenapped: An Inter-species Adventure
by

Jinjer Stanton
Jamie the house mouse is too sympathetic for his own good. Sara misinterprets his friendliness and carries him away from his home. His friends, a human and a fierce grasshopper mouse, must find a way to rescue him. Odds are against them and there may be more at stake than Jamie's safety. Sara's psychic ability frightens her mother. Can the quest to save one mouse also heal a human family rift?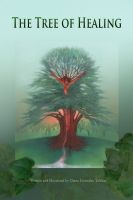 The Tree of Healing
by

Diana Gonzalez Tabbaa
(3.00 from 1 review)
Suitable for all ages, this timeless story of forgiveness and hope shows how suffering is transformed through union with Christ. Enriched with spiritual art, poetry, and quotes from Scripture, The Tree of Healing tells of the healing of one young girl and of all wounded humanity by the Sacrifice of Jesus on a new Tree of Life.