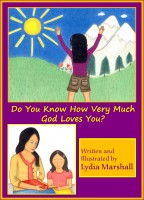 Do You Know How Very Much God Loves You?
by

Lydia Marshall
(5.00 from 2 reviews)
Do you know, my darling, how very much God loves you? So begins this touching picture book about a mother who is explaining to her daughter just how much God loves her. Perfect for early readers, this book features hand-drawn illustrations and sweet rhyming words that proclaim God's love for His beautiful, precious children.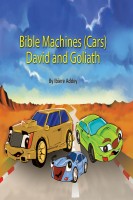 Bible Machine (Car Series) David and Goliath
by

Ibiere Addey
(5.00 from 1 review)
A classical story of David and Goliath, but cars replace the human characters. Goliath threatens the Israelites. None of the Israelites are brave enough to race against him except David a smaller car.
Related Categories