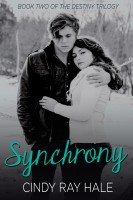 Synchrony
by

Cindy Ray Hale
When Destiny Clark discovers her boyfriend Isaac's terrible secret, she turns to her longtime friend, Preston Nelson for comfort. Just as her friendship with Preston begins to heat up, Isaac walks back into her life, threatening to rekindle the feelings she'd hoped to bury forever. Will Destiny stay with Preston or will she return to Isaac's outstretched arms?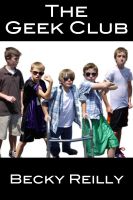 The Geek Club
by

Becky Reilly
(5.00 from 1 review)
Who needs to worry about being cool in the fourth grade? Everyone-according to Ron, the new kid in class. He's big, strong and mean, and he loves to bully the geeks who don't measure up. Austin, JJ, and Josh need to figure out what makes them cool,so they have the confidence to stand up to the bully. They band together to form The Geek Club and discover how awesome geeks can be.