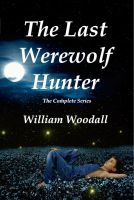 The Last Werewolf Hunter: The Complete Series
by

William Woodall
(5.00 from 1 review)
Zach Trewick always thought he'd become a writer someday, or maybe play baseball for the Texas Rangers. He never imagined he'd find himself dodging bullets and crashing cars off mountainsides, caught up in a desperate struggle to break the ancient werewolf curse that hangs over his family. Is Zach brave enough to win the fight, or will he go down in defeat like all those before him?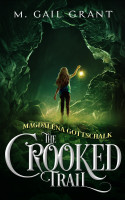 Magdalena Gottschalk: The Crooked Trail
by

M. Gail Grant
Magdalena Gottschalk and her thirteen-year-old friends discover a hidden secret living amongst them, in the quaint town of Lily Brooke. Hang on to your witch hat as the adventures of MALB, the Mystical Alliance of Lily Brooke, unfold on the pages. A coming of age novel for middle grade to preteens incorporating life lessons of friendship, responsibility, courage, and embracing differences.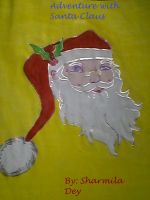 Adventure with Santa Claus
by

Sharmila Dey
Ten o'clock..... eleven o'clock....... twelve o'clock....... dong...dong...dong....dong. The house was silent. Mother too, had retired early that night. Robin felt thirsty. He could very well do with a glass of water. He looked at his bedside table and saw that the jug was empty. Throwing his bedclothes to one side he got up to get himself a drink. Just then, he heard the sound of tinkling bells.