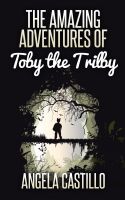 The Amazing Adventures of Toby the Trilby
by

Angela Castillo
(4.00 from 1 review)
Adventure Seekers, Young and Old, Join Toby, Small, but Bold ... He was born underground, at the edge of the world's destruction. Twelve years old, Toby has never seen the sun. Created by six scientists who accidentally gave him cat ears (and a tail), Toby decides to leave the safety of his cavern world to seek answers. Did anyone survive the Great Destruction?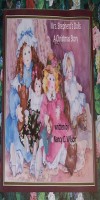 Mrs. Shepherds Dolls - A Christmas Story
by

Nancy C. Wilson
(4.00 from 1 review)
Ruth Shepherd is a little old lady with dolls that mean the world to her. A new family moves into her town and she becomes very attached to them. But Ruth takes a fall and now has to rely on her evil niece to take care of her while she is convalescing. Ruth's bank account disappears and her lovely home falls into disrepair. Can anyone stop her niece from ruining her life?