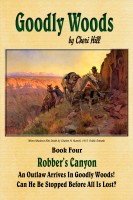 Robber's Canyon, Illustrated (Goodly Woods Book 4)
by

Cheri Hill
In this fourth book of the series, a stranger appears in Goodly Woods just when Sheriff Juss Tiss and Deputy Holdit are busy trying to get a special stage carrying a strongbox of gold safely in and out of Goodly Woods. Hold on to your boots and enjoy reading how it all turns out!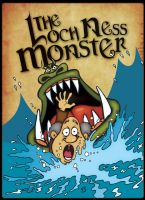 The Loch Ness Monster
by

CCEA Multimedia
(5.00 from 1 review)
Standing on the southern bank, Colm Cille ponders the situation, then declares cheerily: "The water's too deep for us to wade through, and it'll take us too long to walk around the Loch. Who fancies a swim?" From the Myths and Legends of Colm Cille series. Produced by CCEA in partnership with the Nerve Centre and Culture Company.