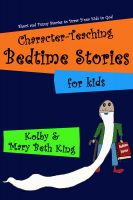 Character-Teaching Bedtime Stories for Kids
by

Kolby & Mary Beth King
Enjoy 50 short and funny stories that teach good character based on truths taught in the Bible. Come discover Tribbledy Tibbledy Libbledy Dooth who would never ever tell the truth, a talking sandwich, the boy who never quit eating, a kid with a beard and so much more.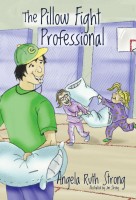 The Pillow Fight Professional
by

Angela Ruth Strong
I, Joey Michaels, am the Pillow Fight Professional. Basically this means I'm training a bunch of my sister's friends to hold their own against older siblings. Me and the girls against a bunch of bigger boys. If we win, I'll get to keep the new bike I worked so hard for. If we lose, well … I won't let us lose. I can do this all on my own if I have to. Because I got da moves.