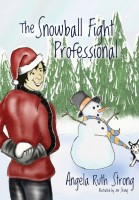 The Snowball Fight Professional
by

Angela Ruth Strong
(5.00 from 4 reviews)
I, Joey Michaels, am the Snowball Fight Professional. Basically this means that customers pay me to shoot snowballs at other people. I'll use the profits to buy Grandma a gift so impressive that she'll give me a puppy for Christmas. Unless, of course, my cousin Winston has anything to do with it ...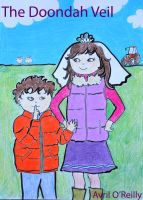 The Doondah Veil
by

Avril O'Reilly
(5.00 from 2 reviews)
Áine is worried that her gifted little brother will ruin her First Holy Communion with his non-stop flow of chatter. His obsession with a Makem and Clancy song could spoil things for everyone. She devises various plans to make sure he is not in the church on her special day. Tractors and magic play a crucial part.