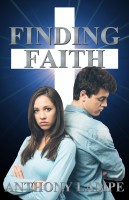 Finding Faith
by

Anthony Lampe
When tragedy strikes, the lives of Andrew and Angela Jensen are turned upside-down. They lose everything they know and are forced to start all over. Reeling from the drastic life changes and without the proper guidance, their faith is challenged through intense peer pressure. The lure of sin is strong, but is their faith stronger? Will they overcome peer pressure and turn to God?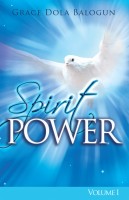 The Spirit Power Volume I
by

Grace Dola Balogun
Be encouraged, blessed and empowered through the power of the Spirit. The Spirit Power will help you to experience the presence of God in wonderful ways that you have never known before. This book will help to open your eyes and your heart to the fruits of the Spirit and living a life of joy in the Holy Spirit. Providing insight, wisdom and sound biblical applications you will come to understand.