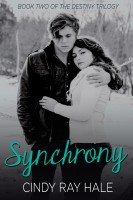 Synchrony
by

Cindy Ray Hale
When Destiny Clark discovers her boyfriend Isaac's terrible secret, she turns to her longtime friend, Preston Nelson for comfort. Just as her friendship with Preston begins to heat up, Isaac walks back into her life, threatening to rekindle the feelings she'd hoped to bury forever. Will Destiny stay with Preston or will she return to Isaac's outstretched arms?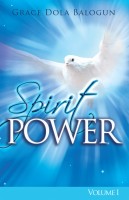 The Spirit Power Volume I
by

Grace Dola Balogun
Be encouraged, blessed and empowered through the power of the Spirit. The Spirit Power will help you to experience the presence of God in wonderful ways that you have never known before. This book will help to open your eyes and your heart to the fruits of the Spirit and living a life of joy in the Holy Spirit. Providing insight, wisdom and sound biblical applications you will come to understand.