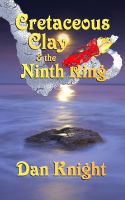 Cretaceous Clay And The Ninth Ring
Jack Clay discovers the Ninth Ring! When an engineer finds a dwarf maiden murdered, the Proconsul of Moab accuses Jack of the Black Dwarf's foul deeds. As he races the clock to catch the Black Dwarf, he runs into a temperamental dragon, chases a ghost, and gets blasted out of the sky! What happens when he catches up with the warlock? Find out in the Strange and Quirky Odyssey of Cretaceous Clay!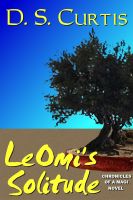 LeOmi's Solitude
Welcome to The Seventh Mountain. Growing up is hard, especially with a mother like LeOmi's and a grandmother not much better. Try living in New Orleans and looking for a murderer, her mother's killer. He's a man that would just as soon off LeOmi as sneeze. LeOmi is adept with edged weapons; a skill that puts her far ahead of her classmates.