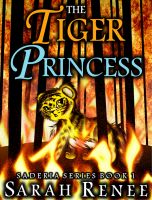 The Tiger Princess
Ten years ago, a devastating fire took the lives of Queen Karenisha and King Makero, leaving a young Princess Saderia orphaned. Nobody knows how the fire was started, but it ignited quickly--too quickly. In ten years, the truth has never been discovered. Now, ten years later, Saderia struggles to solve the mystery of how her parents really disappeared...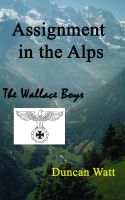 Assignment in the Alps
In this, the tenth in the Wallace Boys series, Nigel and Bruce have been given an assignment by the Foreign Office of the United Kingdom. They are to try to help the faltering monarchy of a small Alpine Kingdom on the verge of a coup. The Wallace Boys find themselves in a desperate search for gold and art treasures taken from the fabulous Schloss Falkenstein at the end of World War Two.