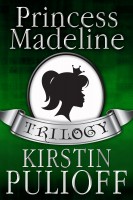 The Princess Madeline Trilogy
by

Kirstin Pulioff
The complete Princess Madeline series in one book. Follow Princess Madeline on her adventures through The Escape of Princess Madeline, The Battle for Princess Madeline, and The Dragon and Princess Madeline. This top rated middle-grade fantasy will keep your young reader on the edge of their seat.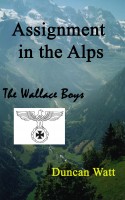 Assignment in the Alps
by

Duncan Watt
In this, the tenth in the Wallace Boys series, Nigel and Bruce have been given an assignment by the Foreign Office of the United Kingdom. They are to try to help the faltering monarchy of a small Alpine Kingdom on the verge of a coup. The Wallace Boys find themselves in a desperate search for gold and art treasures taken from the fabulous Schloss Falkenstein at the end of World War Two.