Dog on the Highway
by

Dominic Green
(5.00 from 4 reviews)
The Battle of Laputa is over. But on Earth, the Un-Zodiacal Activities Commission are interesting themselves in mysterious archaeological diggings. In orbit around Altair, Krell's sister planet, Novyeye Zemlya is approaching, bringing the deadly Surge. And somewhere between the two, the cadets on board the Levi Morgan are trying very, very hard to get their set of silver wings...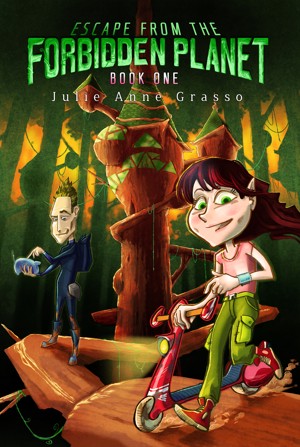 Escape From The Forbidden Planet
by

Julie Grasso
Winner of Gold Award for ages 9-12 in the Wishing Shelf Independent Book Award UK 2013 Telepathic elves, evil clones and ooohh, chocolate cake. You are in for one delicious adventure. Suitable for ages 9-12.
Related Categories