Special Deals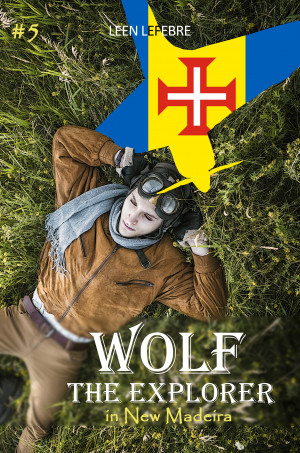 Wolf, the Explorer #5 (Wolf in New Madeira)
by

Leen Lefebre
Back home, the villagers work hard to create a home for the seedlings. Wolf meanwhile arrives on an island looking like paradise. In "Wolf in New Madeira" he wants to solve the mystery of the empty levadas. During a hike in the mountains the tourist travels in a trice to hell. Nature uses her elements to challenge Humankind but Wolf shall never surrender. He's a man on a mission, and not just any!
Wolf, the Explorer #4 (Wolf in New France)
by

Leen Lefebre
After research in the lab, the Council decides to cultivate the Frupon. Of course the Chosen One can't wait for it to grow. In "Wolf in New France" he meets the southern neighbours who revitalize old traditions. Though they're blessed with a good climate for farming, one twist can turn the tide here too! With Public Enemy No. 1 en route, it remains unclear if they can avert a second War of Nature.