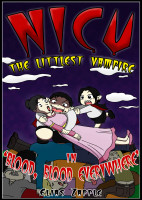 Blood, Blood Everywhere
by

Elias Zapple
Nine year-old Florin is a thirsty vampire. The reason? Most of his blood has been sucked out by his friend, Nicu. Florin rampages through the town of Biertan, drinking as much blood as he can. Soon everyone in Biertan is low on blood, and seeking revenge on all vampires. Nicu faces a big challenge. Keeping Florin in check and stopping the angry townspeople from killing vampires.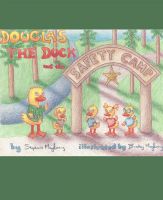 Douglas the Duck and the Safety Camp
by

Stephanie Mayberry
Douglas the Duck and the Safety Camp is a children's book that teaches public safety tips used by Law Enforcement Officers. Topics include Good touch/Bad touch, Say no to Drugs, and Stranger Danger. The Author is the wife of a Firefighter who illustrated the books.