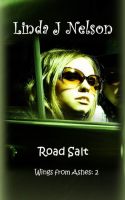 Road Salt (Wings from Ashes, 2)
(2.60 from 10 reviews)
NaNoWriMo 2012 book. Last updated 2012-11-25 08:44:58
There's nothing wrong with getting high, or so Carol and Karla felt in this Teen Contemporary, that is until Rod got high on Bath Salts.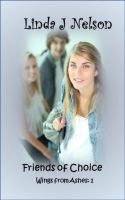 Friends of Choice (Wings from Ashes, #1)
(2.64 from 11 reviews)
Karla trusts anyone who will befriend her. This is just the way she is. But should she really be so trustful?