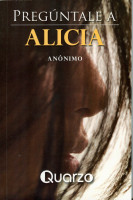 Preguntale a Alicia
by

Anonimous
Este es un testimonio sobre el mundo de las drogas entre los adolescentes,mostrando la facilidad con la que se puede entrar en él y la soledad que encuentra aquel joven que, en su desesperada búsqueda de aceptación, cae una y otra vez en este abismo. este diario relata parte de la vida de Alicia, una joven como cualquiera, que a sus quince años se ha iniciado en el consumo de drogas en una fiesta.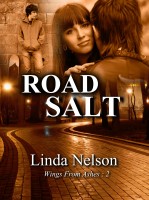 Road Salt (Wings from Ashes, 2)
by

Linda Nelson
(2.64 from 11 reviews)
NaNoWriMo 2012 book. Last updated 2012-11-25 08:44:58
There's nothing wrong with getting high, or so Carol and Karla felt in this Teen Contemporary, that is until Rod got high on Bath Salts.